Attention All Artisan Entrepreneurs, including Textile Artists, Mixed Media Artists, Jewelers, Writers, and other Creatives
•

Are you ready to learn how to turn your creative passion into a profitable business and don't know where to start?
• Do you want the flexibility of working your career around family commitments not the other way around?
• Do you want to provide a service or product that brings joy to others, something that excites your customers?
• Do you want to network with other serious artists who get why you want a career in the creative arts?

Is that a "YES"?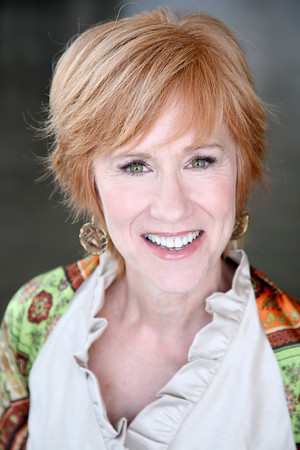 That's what I heard the little voice inside me say more than 30 years ago when I decided to make a career from my love of quilting and the fiber arts. Once I learned how to take my passion at the quilting arts and turn it into a profitable business, I haven't looked back. It was the answer to the lifestyle I wanted to live, and it can be the same for you.
Over the last 30 years, I've taught quiltmaking, made and sold quilts and fiber art, taken commission work, worked as a quilter in two fine arts cooperatives, created patterns, developed programs and exhibits for museums. And, I've done this on my own terms, creating a lifestyle that works for me.
I've also shared what I've learned - and I've learned as much from mistakes as my successes - in my classes. Of course, not everyone is able to get to my classes, and truthfully, I find it more rewarding to work with people one-on-one. That way, you can get the knowledge you need to move forward from where you are. It's really a win-win for both of us.
And, this is your chance to work one-on-one with me and get a jump start on your goals. I only have a limited number of openings, so you'll want to take action soon. Here's the text from a recent interview that will answer many of your questions:
What is your background and how did you get to be a creative arts business coach?
I've had a life-long interest in sewing, fiber, and painting. Family legend has me threading the needles for my great-great-grandmothers at the age of three. I went on to make everything from Barbie clothes to my prom dresses to the trousers my husband wore as we left our wedding reception. And, of course, I made quilts, my primary love. I also spent time in other crafts and took numerous art courses both in college and after college. I spent more than 15 years creating and selling my own quilts and quilted clothing as well as teaching quiltmaking, first part-time and then full-time. Originally I managed my quilt career around a corporate career in the insurance industry and later as a working journalist. In 1994 I realized that I wanted to devote my time to helping other professionals create their own success in the quilting industry and took over publishing The Professional Quilter, the industry's only publication for this market. In the ensuing years in addition to publishing the magazine, I taught numerous business classes to quilters, fiber artists and other creative entrepreneurs, both in person and via the Internet. In 2009 I converted The Professional Quilter into the International Association of Creative Arts Professionals to better help creatives craft business success on their own terms. Since I began publishing The Professional Quilter, which was renamed Create, Inc., I've coached people on building creative businesses on an informal basis. Requests from association members and individuals in my classes led me to start a formal coaching program.

What types of people do you work with?
Quilters, fiber artists, mixed-media artists are my primary clients, because that was my background. I've increasingly worked with may other creatives, including jewelers, potters, graphic artists and writers. I've been around creative people most of my life — my mom was a watercolor artist — and enjoy the energy that comes from working with them.

What happens if you haven't yet worked with people in my area?
If you are a creative person, you have the same issues my current clients have. You have visions and dreams that you want to accomplish, and you need someone to guide you and hold you accountable. A lot of people in the creative arts don't think of themselves as business people except tangentially. Unless you think of yourself as both a creative person and a business person, you'll never be successful in business.

How are you different from other "business coaches"?
I believe it's the "been-there, done-that" aspect of my more than 25 years experience as a professional in the arts and crafts field in general and quilt field specifically. I know many of your challenges on a deeply personal level because I've faced and overcome them myself. I love what I do as a creative arts business coach, and I make the investment in mentors and coaches so I can become the best creative arts business coach for you.

I also bring real world business experience to the table. I worked my way up the corporate ladder in an insurance company and also served as communications manager at an association after earning a Masters of Journalism. I understand the importance of working "on" your business rather than "in" your business, as business author Michael Gerber says.

What types of personalities do you work with best and what is expected of me?
I like to work with creative, energetic people who want to build their business, no excuses. I'm a high achiever and like to work with others interested in achieving. I expect that you'll come to our calls prepared and take the action that we determine together. Since I have the responsibilities of publishing The Professional Quilter/Create, Inc. and running the International Association of Creative Arts Professionals, I only have time to work with a small group of private clients each year and am selective about whom I work with.

For what types of professionals is this program NOT going to work?
Simple. It won't work for professionals who won't put in the effort to do the work. That said, I don't recommend the program for someone in a real financial crisis. This is an investment that you make in yourself and your business, and you might be better served by starting with the free resources on the International Association of Creative Arts Professionals website and becoming a member of the ICAP. Also, if I don't think we're a good fit, I can recommend someone else who can help you. My real desire is to help you create business success, whomever you work with.

What kind of results do your clients get?
Of course, results vary by the person and the effort they put into the process. We all define success differently, and we work to get results that meet your definition. Here's what one of my recent clients said,

I'm so glad you started your coaching program, Morna. I'm just one week away from finishing up my 12 weeks and it has been incredible. The simple act of checking in with you every week has kept me focused on my goals instead of letting my attention wander off here, there and everywhere except where it belongs.

I feel like I have moved a small mountain in the past couple of months. I started a weekly newsletter, changed my website to do a better job of collecting people for my list, implemented a regular schedule for blog posts and even a Facebook page. (And NO I don't write separate stuff for each -- you taught me to post the same stuff in 3 places to reach different people.)

It has been incredibly helpful to have someone who knows our industry to act as a sounding board and to hold me accountable for getting things done. Worth every penny and more! I hope others will take advantage of your great service. I consider it a great investment in myself and my business.


Can you share any other comments about working with you: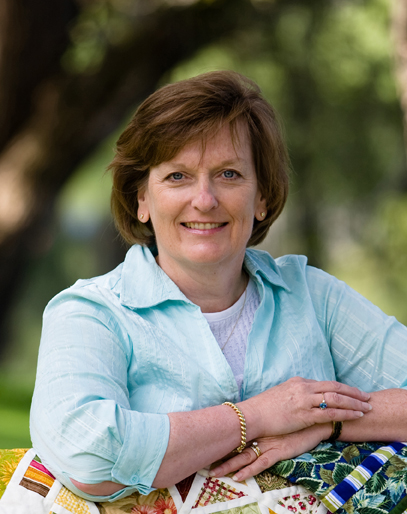 "My business has benefitted enormously since I started working with Morna"
I have the best job in the world as a creative arts professional!! But sometimes, you can feel isolated. Sometimes you need to talk things through with someone who understands what you are going through. Sometimes you can use a different perspective or a reality check. Sometimes you just need to vent. And sometimes a good swift kick in the pants is exactly what you need to take action. Morna provides all of the above in our coaching sessions, and my business has benefitted enormously since I started working with her.
Joan Ford, hummingbird-highway.com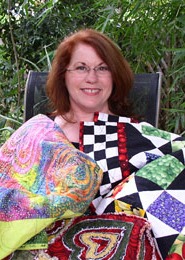 "Morna helped me focus...and get a plan in action"
I started work with Morna in early 2012. I have had my Beginner-Quilting info business going since 2009. I hadn't made a dime until I started working with Morna. She helped me focus (I can be all over the place) and get a plan in action. She was patient while I was unable to do anything (severe vertigo) and she always has an encouraging word. Morna knows her stuff and if you are struggling to figure out what direction your quilting/sewing business needs to go, talk with her. She will help you figure it out. I still have a ways to go, but the focus is there and I am driving myself toward a very specific goal, thanks to Morna.
Eileen Thomas, Beginners-Quilting.com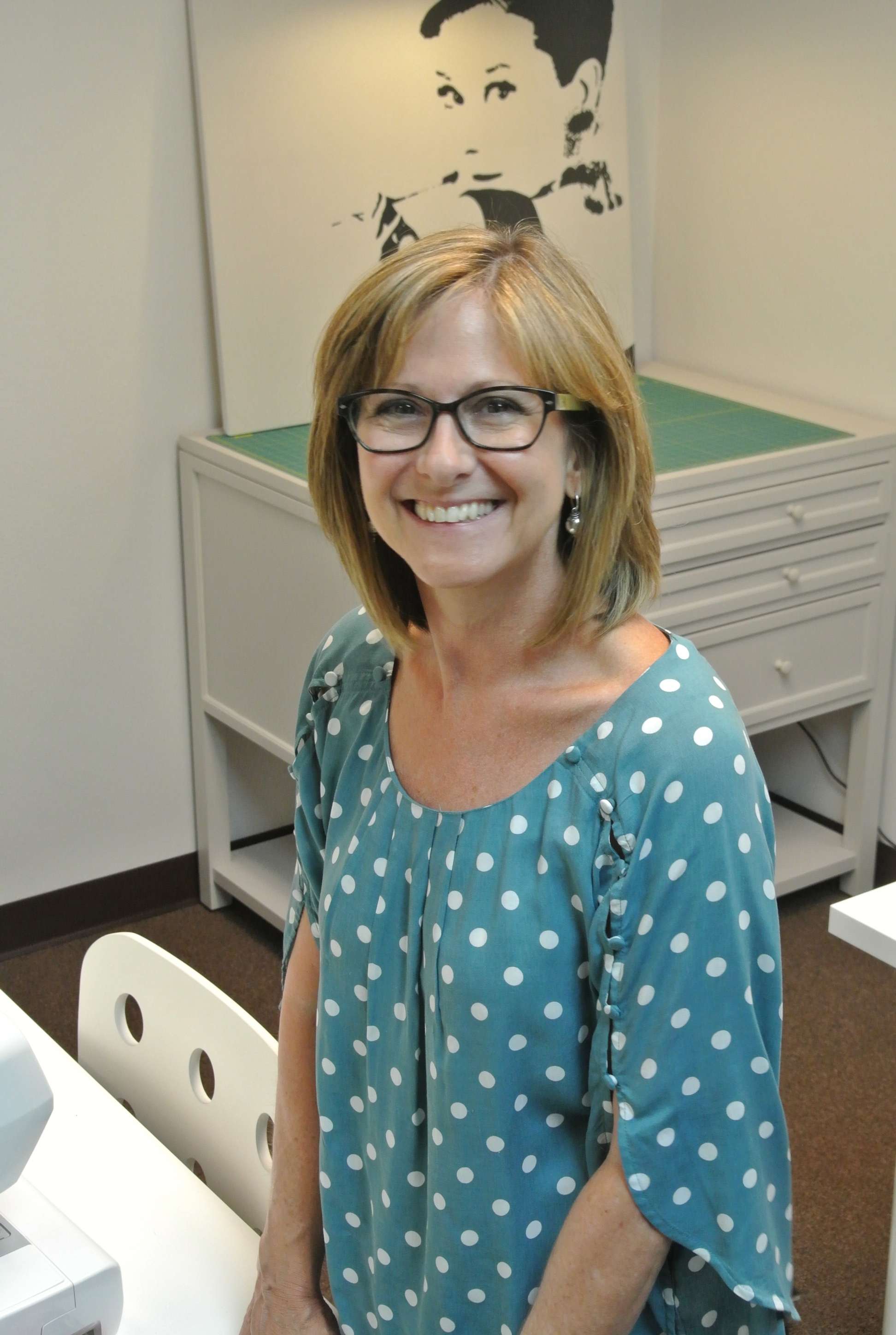 "In the six months since I began working with Morna as my coach, I found that focus!"
If you are struggling with growing your creative business, or like me, struggling to complete the vision and follow-through, I would highly recommend working with Morna. She was able to guide me to find something
that was already in me, but I just couldn't see! She helped me stay on task, be focused and take the action necessary to open the business of my dreams. After 20 years of trying to make this happen on my own, six months with Morna took that dream to reality.
Michelle Kitto, UrbanSpools.com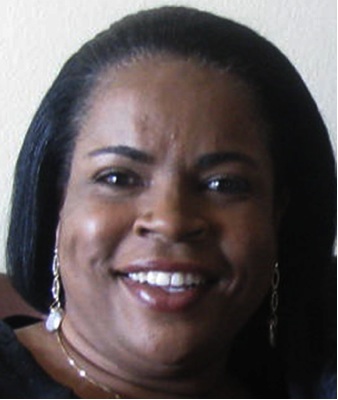 I have been a member of the International Association of Professional Quilters for 2 years. Morna and the association have been instrumental in narrowing and focusing my niche to be on target. Morna personally consulted with me on a marketing plan that has been quite successful and has given me the ability to create success for others. The association's assistance, quality products and information are top notch.

Nisha Jackson, Owner/CEO of Financially Brilliant Women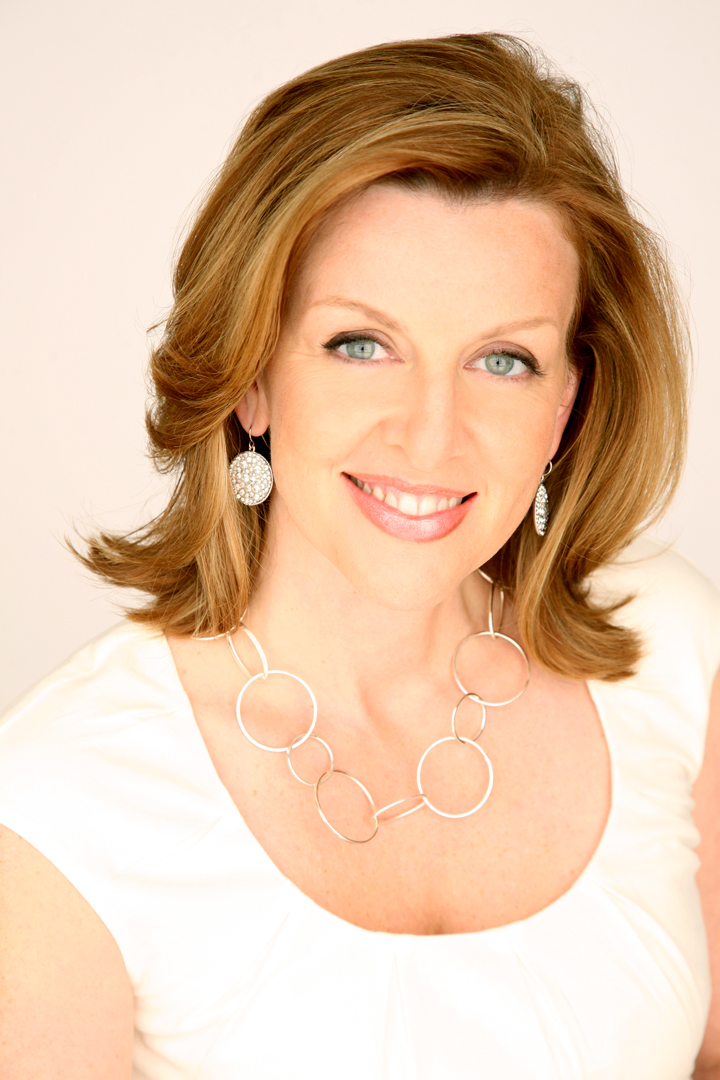 "Morna has a unique ability to envision the long-term picture while building and exuting the road map to get you there."
Morna has the unique ability to envision the long-term picture while building and executing the road map to get you there. She combines determination along with an engaging and fun approach. Her passion for the creative arts and knowledge of business are just the right winning combination to help you soar.
Sheree Keys, Author, Painter and CEO of the Intution Institute and the Network Building Academy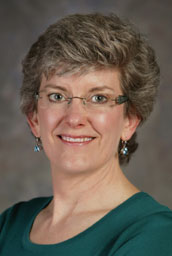 "Our site has doubled and the number of unique visitors is up by 35%"
Morna helped me understand the importance of putting my blog posts and customer newsletters on a regular schedule -- and it works! Our site traffic has doubled and the number of unique visitors is up by 35% -- with the bulk of the visits on our blog.
Shelly Stokes, CEO, Cedar Canyon Textiles

"Working with Morna has resulted in my business growing much faster than I anticipated.
Marketing plan is in place and sales have increased by 65%."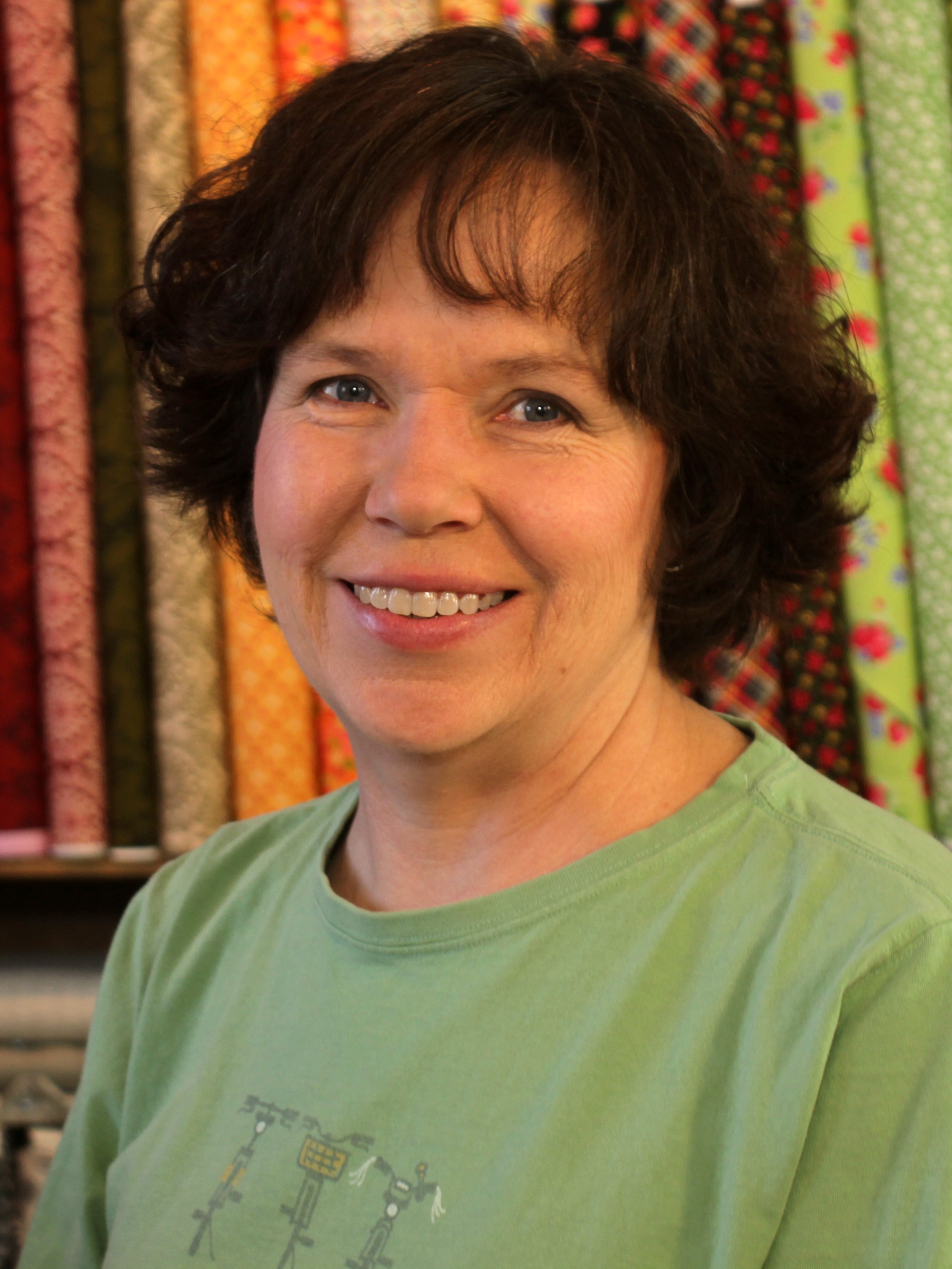 I decided to work with Morna for a couple of different reasons. One reason was that I knew I needed guidance if I really wanted my business to grow and other programs I looked at were not specific to the quilting and textile arts industry. The other reason was the caliber of her clientele. During the monthly PQ Cafe calls, I started to recognize names of people whom I would consider to be in the "big leagues". Gosh, if Morna was helping them, surely she could help me! I am so glad I made the decision to hire Morna as a business coach.

Working with Morna has resulted in my business growing much faster than I anticipated. Marketing plan is in place, sales have increased by 65%, virtual assistant has been hired, and expansion of products and services is happening! All in all, it's been a rewarding learning experience. Morna has taught me how to prioritize, focus and COMPLETE projects that move my business forward. If you want to take your business to the next level, I recommend you take advantage of the programs Morna offers through IAPQ.
Elaine Huff, www.fabric406.com
"Morna's advice and expertise has been invaluable in helping me towards the goal of
increasing my teaching engagements and improving the marketing of my patterns and books."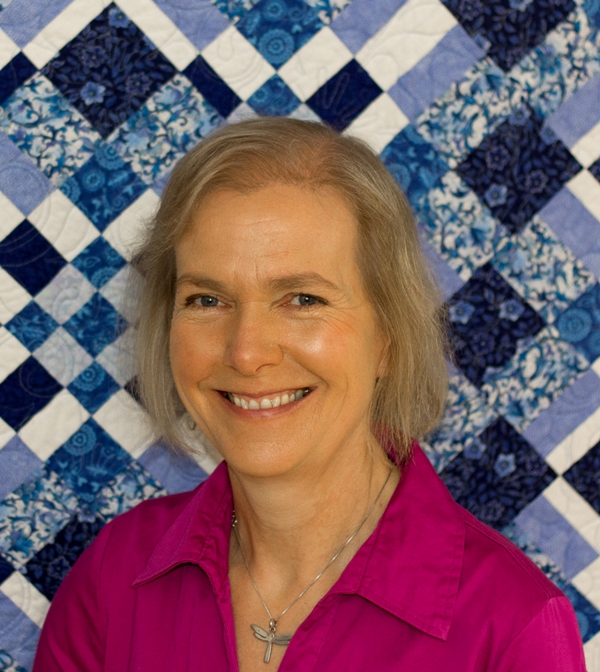 For over two years, I balked at the monumental tasks of revamping my website and becoming tech savvy with social media. I felt overwhelmed and didn't know where to start. Being accountable to Morna on a regular basis has kept me on track as she has guided me through the steps of seeking profession assistance with web design and an on-line store, starting a blog, writing a monthly newsletter and building a list of subscribers, maintaining a Facebook page, and using Pinterest. I am proud of what I have accomplished with Morna's help, and I am now seeing pay back for my investment. I highly recommend Morna's one-on-one coaching program. Morna has such extensive knowledge of the quilting business and will help you manage your "to do" list and to identify the most important tasks to maximize the benefits for your business.
Maggie Ball, DraggonflyQuilts.com
"It was amazing the way she could see to the core of what was working and not working for me."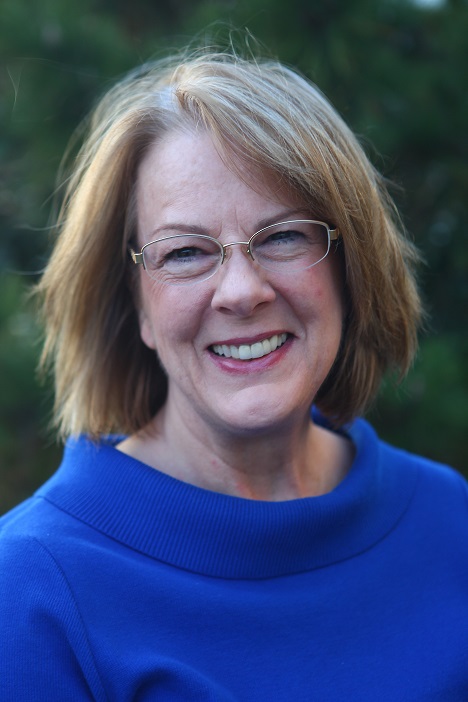 Meeting Morna made such a difference in the way I viewed issues in my business that I was attempting to deal with on my own. I call her "The Distiller" because she was able to quickly (!) condense what had been swirling around in my head and put them all in perspective. It was amazing the way she could see to the core of what was working and not working for me. I was at a point where I was not sure if I should continue in my business or look for "a real job". She gave me pointers on how to make that decision and then directed me to a foundational issue. If I made the decision to stick it out I needed to regain an understanding of why I started this business which in turn restores that passion. I believe Morna not only understands the practical side of building a business but has a real empathy and understanding of the emotional side of it. This balance between the two is huge, making her an extremely effective, well-rounded coach. She doesn't tell you what to do, she leads you to see the possibilities. If you are struggling you need Morna. If you are having a meteoric success you still need Morna to help juggle all of your balls. You don't have to be a one man show if Morna is on your team.
Trish Stuart, Quilt Teacher, Pattern Maker & Author, TrishStuart.com

"Working with Morna is like a focus lense on your camera. You can adjust it from "micro" to "macro" focusing on a very small aspect of your business and zoom out to see the big picture."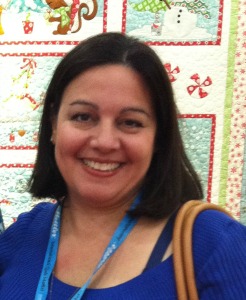 Before working with Morna I was stuck. I knew what I wanted to do but didn't know how to get it done. I had no knowledge about the quilting industry or how to get into it. As a result of working with Morna, I was able to set and work toward specific goals. As I moved forward, she was able to guide me into reaching those goals in a way that was natural FOR ME, more right brained, rather than systematic and it made a big difference in my productivity. In addition, I was able to make great contacts and see the Quilting Industry as a "big picture" I could fit into which also boosted my husband's confidence in the potential success of my new business in pattern design. The weekly "reflections" also helped steer me as I saw challenging issues that kept coming up repeatedly and figure out how to overcome them and get out of the "overwhelm" zone. Working with Morna is like a focus lens on your camera. You can adjust it from "micro" to "macro" focusing on very small aspect of your business and zoom out to see the big picture. Morna will do this for you and "hold your hand" along the way. I especially appreciated her encouragement, shared resources and expertise in the quilting industry. Without her coaching, I would still be stuck with a business idea and no action plan.
Elaine Perez, SummerCrafter.com

"For every question I asked her she [Morna] had at least two or three great action ideas or resources to consult. ... Her wealth of knowledge of the industry and business in general proved to be invaluable to me."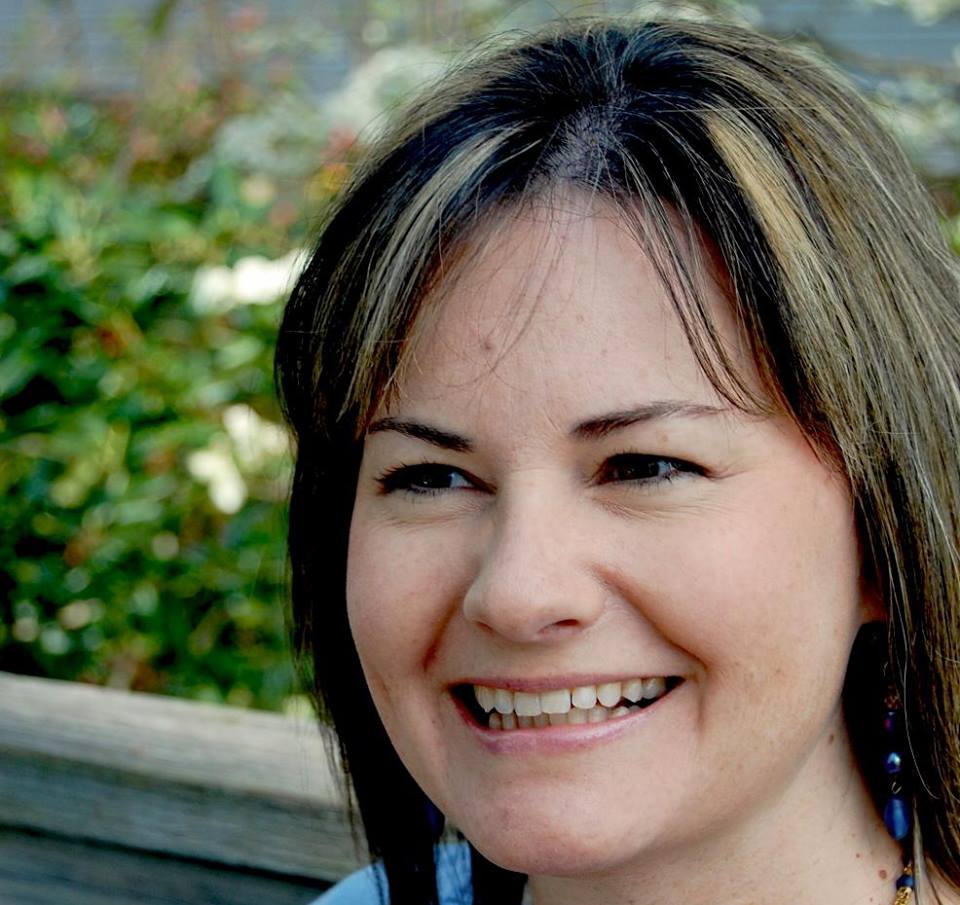 I was definitely at a crossroads. Business was down and I was trying to figure out what to do and questioning whether I should even continue with my current business structure. I had way too many ideas and lacked direction and focus. I really needed help.

Everything changed! Right before I started coaching with Morna, I switched to a newly designed website and platform, and business started to explode. She went from coaching me on "how to increase business" to "how to handle the business explosion." Morna helped me figure out who my core customer was, where I should be focusing my time and resources, and how to handle the increase in business. For every question I asked her she had at least two or three great action ideas or resources to consult. Her skills, knowledge and objective point of view allowed her to point out considerations to me that many times I hadn't even thought of. Her wealth of knowledge of the industry and business in general proved to be invaluable to me.
Just do it! It will be well worth your time and money!
Christine Sholtz, BacksideFabrics.com



How quickly can I expect results?
That of course depends on your effort. Your efforts return the results, so you can expect to see changes within a short period of time if you do the work. One client told me that she accomplished more in the first two weeks working with me than she had in the previous six months.

Will I recover the investment I put into this coaching program?
I believe you will. Coaching is an investment in you and the future of your business. It all depends on the effort you put into it. Some people look at the money they spend on coaching as an expense, and that mindset undermines their efforts from the beginning. Part of your expectation with an investment is that you get a return on your money and you strive to get that. It also depends on your goals for our working together. If your goal is to increase recognition of your work (an intangible), you have to decide how you measure that.

How does the program work and how do we interact?
We have a half-hour session where we lay the groundwork for your work. You get clear on your goals for your business. You map out where you are now and what your needs are. We look at any obstacles you may have. We create a plan for achieving your goals and put them into action. Then we meet on the phone for 20-30 minutes on a regular basis to review your progress, address your stumbling blocks and/or questions and develop future actions. That's the accountability part of the program and it's key to your success.

How long is the program?
We have several levels of programs, most being six months. Our Fast Track program is for creative entrepreneurs who want to progress rapidly with their goals. We schedule a 30-minute call for 18 weeks over six months. This is our most popular program. Our Basic Program is for creative entrepreneurs who want to work more independently. These 30-minute calls are scheduled for 12 weeks over six months. After completing the Basic or Fast-Track programs, you can opt for our Maintenance Program. This is two 30-minute calls per month for three months. Regardless of the program you choose, you receive mp3 recordings of all our calls, e-mail access, individualized action plans and tools for your success program, continuous support, resources, accountability and progress recognition throughout the program.

Do you accept credit cards?
Yes we do. We also offer payment plans with a small service fee.

Morna, I know this is just what I need. How do we get started?
Congratulations on taking this step! Just email me at morna@professionalquilter.com and I'll schedule a "Get Acquainted Call" so we can see if we're a good fit for working together. I can answer any other questions you might have and schedule your first coaching session.

I'm not sure I'm ready to take this step. Can I work with you at a lower cost on a trial basis?
That's a good question, though the answer is no. We don't offer a trial program. However, you can join the International Association of Professional Quilters. It offers lots of resources including one Q&A call each month. You are welcome to ask me any business questions during that time. It will let you become familiar with how I work. To join IAPQ, click here.

I still have a few questions. Can I call you?
Definitely. If you send an e-mail to our team at support@professionalquilter.com, they'll be in touch to set up a time for a quick chat.

Any last things you want to add?
I spend a lot of my own time working with mentors and coaches. I have found it to be valuable in my personal growth and the growth of my business. I want results in my business, and I would be honored to help you do the same in yours. I believe making that the commitment to coaching and then doing the work is what gets results. I love quotes and here's one from John Assaraf that I think is appropriate: "If you are interested, you do whatever is convenient. When you are committed, you do whatever it takes."