Invitation for Quilters, Fiber Artists,
Mixed Media Artists and Creative Women Entrepreneurs
Have You Made the Connection Yet
Between Your Personal Good Health and a Healthy Business?
Then Isn't It Time to Learn New Techniques Necessary to Improve Both?



From the studio of Morna McEver Golletz
Maryland, USA

Hello Creative Women: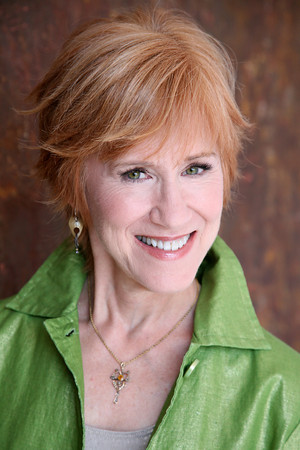 For many years I didn't see how having a healthy lifestyle really connected to the growth in my business. Sure, I heard people say good health improves your quality of life, and when you feel good, you look good. I tried to eat healthful meals, I walked four miles daily, and I thought that was enough. Little did I realize - I wasn't eating all that healthfully, and the exercise I was doing wasn't nearly as effective as I thought.

Enter JJ Virgin, PhD., CNS, the premier voice of scientific reason in the world of nutrition and wellness. I was introduced to JJ in 2009, and that year before going to our industry's major trade and retail show for 11 days, I wanted to get in shape. I needed to be focused and sustain a high energy level for that time period. So I took JJ's 21 Day Fast Track program to jump start my efforts. What I learned and implemented made a dramatic difference in my energy level - and you need a lot of energy for long days in the booth or teaching a full day of classes. I was thrilled with how I felt, and I've made lasting changes to keep me from falling back into those bad habits when they seem to appear. Plus, losing a few pounds was a bonus for me. And, best of all, it wasn't hard to do.

On the business side, I believe the changes I made helped to increase my financial results, having one of my best years ever in 2009. That focus and energy really let me work at a higher level, and it continues even today. I just love how much energy and focus I have for my work, with plenty of energy left for the end of the day for family or to work on my own art.

After the success I had, I knew I wanted to share what I learned with other quilters. We face an overweight epidemic in this country, and I know quilters who are struggling with health issues. I want our industry to thrive, and we need healthy quilters and artists for that.


Now, you can learn JJ's program for yourself
and experience results similar to thousands of her satisfied clients.
Introducing:
Five Simple Steps to Boost Your Health and Boost Your Business
What will you learn in the program?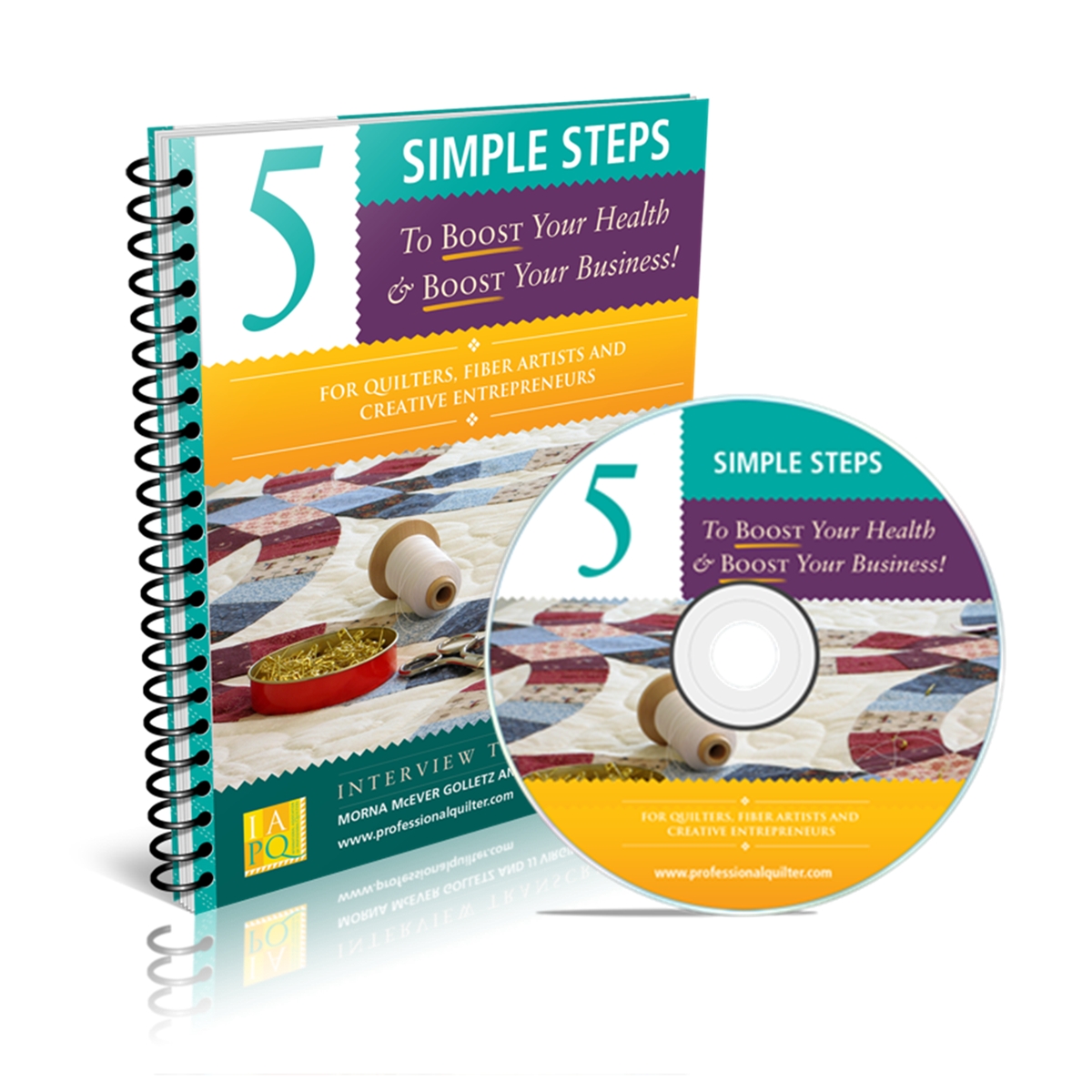 JJ's steps to losing fat, including:

* why you need to burst to blast fat and how it cuts your effective exercise time to minutes

* why replacing a meal with a protein shake will keep you focused

* how to create the optimal "plate" to eat balanced meals

* why eating a substantial breakfast is key to weight loss

* how getting the right amount of sleep actually helps you lose weight.

What comes in the program?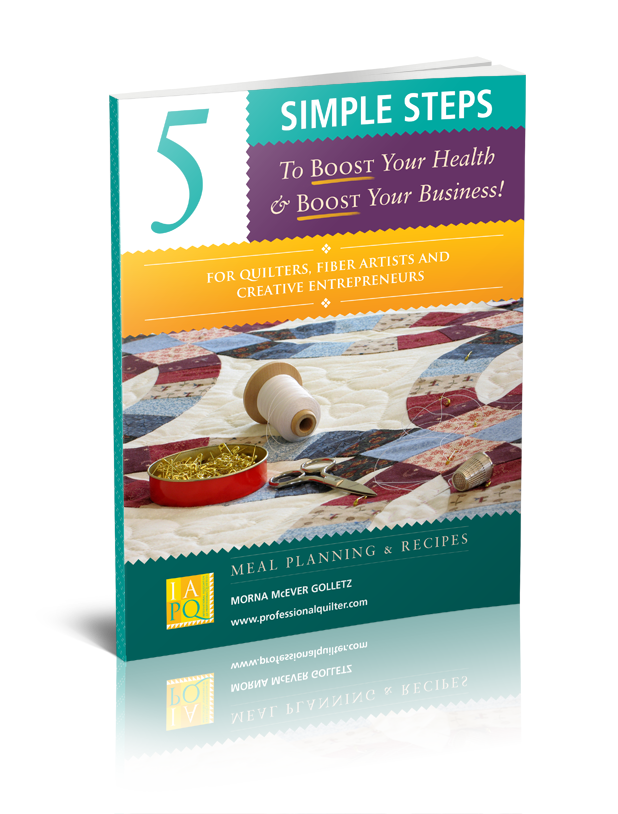 Bonus #1: A downloadable meal planning guide and collection of delicious recipes that I've used to get and sustain fabulous results, including:


strawberry and pecan chicken salad

Mary's teriyaki steak kabobs

salmon salad with grapes

the perfect vinaigrette

my mocha almond smoothie
Bonus #2: a link to my favorite exercise and food diary.
I know you're asking, "Can it really be simple and still work?"
The answer is yes. JJ bases her advice on proven scientific theory.
On the CD and its transcript,
JJ explains the 5 simple and powerful steps you'll take to lose fat.
TESTIMONIAL:
Last year I was introducing my new product, Transfer Artist Paper (TAP for short) with a vendor booth at both the International Quilt Market and the Festival. One of my major concerns was having the energy to pull it off. There is so much diet and fitness advice out there that my usual response is overwhelm. Enter JJ Virgin. I had listened to a free call she had given and she was the first diet and fitness expert that made sense to me, plus her fitness plan sounded so totally doable for a busy woman like me.

After 3 months of following her plan, not only was I stronger and had more energy and stamina, but I had lost 15 pounds - BONUS! Not only did I feel good, but I think I looked good too. The true test was in my trip to Houston - would I notice a difference? Yes! I was able to spend 11 days on the show floor, teach a few classes, give a lecture and still have energy to dance the night away at the Gala on the Green. I know this sounds a bit over the top, but it's true. I don't consider myself old, but I'm no spring chicken and I am a grandma. I've been attending the quilt market and festival for years and this was the easiest year ever. And the beauty of it is that the benefit last all year long (as long as I keep it up of course!)

It's wonderful that Morna is making this program available to her IAPQ members. If you are looking for energy, focus, or, oh yes, to lose a few pounds, this is the way to go. Lesley Riley, www.lesleyriley.com


So, what's stopping you?
The cost is the program is tiny compared to spiraling costs of living with ill health and a declining business. The dedicated quilter buys 93.6 yards of fabric a year at $9.90 per yard. Isn't your health — personal and business — worth five yards of fabric?
Only $67
Summer Special: Save 50%. Just add Boost to the offer code in the cart.
Not sure you are ready to invest in your health and business?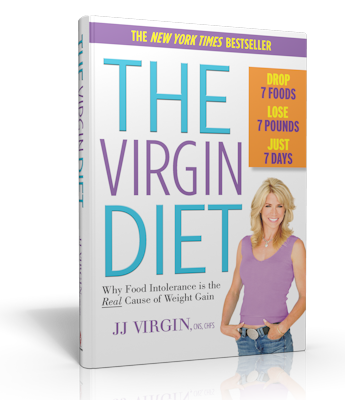 Just check out JJ's newest best-selling book on Amazon.
The Virgin Diet: Why Food Intolerance is the Real Cause of Weight Gain.